Available Homes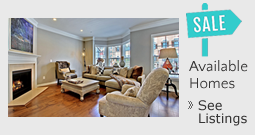 Coming Soon Listings
Latest Listings
Luxury Townhomes & Condos
New Construction Homes
Just Listed Townhomes & Condos
Condo/Townhome Buying Guide
ABCs of Condo/Townhome Living

Read Our Blog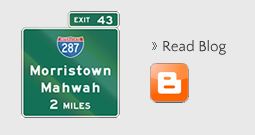 Chatham Boro, NJ


Located at the southern edge of Morris County off Route 24, Chatham Borough and Chatham Township are quiet, carefully developed residential communities that comprise about 12 square miles. Because these neighboring municipalities have so much in common, they are often referred to as the Chathams.

The Chathams are a quiet, picturesque, carefully developed, residential community in north-central New Jersey. Once known as a farming community, Chatham Township epitomizes small-town beauty in Morris County. Pleasantly scenic neighborhoods and a near non-existent crime rate draw many families here. Noted for its tree-lined streets, colonial and Victorian architecture, and neatly manicured lawns. In many respects, Chatham is an ideal place to live or raise a family.
The Chathams have many fine homes, townhouses, garden apartments, and condominiums and offers suburban attractiveness as well as efficient railroad, bus, and highway commuting to New York City and surrounding metropolitan North Jersey.

Shopping
Area shoppers also have the convenience of being only minutes away from both the Livingston Mall and the Mall at Short Hills. There are excellent shopping facilities available locally in the Hickory Tree section and at Short Hills Mall. There is also the town square in the borough, which is a very charming area with a shopping district.

Education
The Chatham Regional school system consistently ranks highly and the Library of the Chathams is a valuable resource to the residents. The schools are within walking distance of almost many households and provide an excellent education from kindergarten through high school.


Transportation
Only about 25 miles west of New York City in north central New Jersey, Chatham Township is an easy commute to Manhattan by car, bus, or the local train, and the Jersey shore can be reached in about an hour. The Chatham train station provides Midtown Direct service for New York-bound commuters, and there also is bus service into the city. For those driving into New York, the common route is Route 24 to I-78 to the New Jersey Turnpike. It is located right at the entrance of Morris County, and Newark International Airport is only about 20 minutes away.
Recreation Facilities, Cultural Opportunities
Many of its amenities, including restaurants, shops, and professional offices, are located on Main Street, which bisects the town. Cultural opportunities include historical, art, garden and musical groups, as well as the facilities and programs of neighboring universities. Chatham Township is a family community whose residents take pride in their green, forested land at the edge of the Great Swamp. County, state and federal parks, are within a few minutes drive where you can try your hand at everything from bocce to baseball. The Morris County Park Commission operates 24 sites, including three golf courses, two aboreta and the Mennen Sports Arena and offers a year-round program of activities throughout the county like adult education courses, programs for school children, planned trail walks, golf tournaments and outdoor concerts.
Municipal Offices:
58 Meyersville Rd
(973) 635-4600 

Library:
214 Main St
(973) 635- 0603

Websites:
Chatham Borough Website
Chatham Twp. Website

 
Official Town Website:
http://www.chathamborough.org/